Since more than20 years the member organizations of InBioVeritas develop projects on preservation and conservation of the Mat Atlântica. Some of these deserve a special mention:
Competence Centre for the Conservation of Biodiversity in the Atlantic Forest of Brazil – InBioVeritas
This project is being financed for a period of four years, by the Boticário Group Foundation, and aims to develop strategic measures for consolidating InBioVeritas, between others by:
conceptualizing a basic structure for the centre´s administration, enabling it to better benefit from the members capacities and facilitate new projects and partnerships; compile, disseminate and evaluate knowledge that is useful for the preservation of biodiversity for supporting existent conservation measures in the Mata Atlântica region. A data base on research is under construction and will be available for the public on this site. To start the data base, data from five PAs shall be entered in order to evaluate potential indicators for their suitability to define monitoring protocols, which later on will help in environmental management of the investigated PAs.
Programme contents for capacity building courses shall be elaborated also based on further strategies of action. Therefore already existing experience in capacity building and research will be benefitted directly form the member organizations.
Spiders of Mata Atlântica
Research on biodiversity of ecosystems is a very complex approach, which implies using biological indicators. Invertebrates and especially arthropods are proper for this kind of studies as they represent fundamental components of ecosystem processes and show clear reactions on habitat changes. Spiders act as indicators for environmental status. The results on spider diversity studies under different stages of degradation of Mata Atlântica are available under: http://spiders.inbioveritas.net. These studies have been executed in context of the SOLOBIOMA project.
The Ancylometes genus comprises a few species of extraordinarily large spiders, living in rainforests of southern America. They also hunt on frogs, tadpoles and fish, and are therefore often called "giant fishing spiders". Although it is easy to recognize an Ancylometes, it is far from easy to identify the species. The site http://www.ancylometes.de aims to helping in this task by making the existent information on the genus and species available to everybody.
Ants in the PA Cachoeira Nature Reserve
This website is dedicated to the diverse and fascinating ant fauna of Cachoeira Nature Reserve (Paraná, Brazil). It is about encouraging the study of ants and providing taxonomic information that will facilitate the identification of ants and their use in inventory and monitoring programs.
Coming from more than six years of experience on ant studies within the SOLOBIOMA project, the information is being offered in a didactic, illustrative and dynamic way and thus is an alternative to common presentations as thesis´, periodics and conference speeches.
Since 2008 InBioVeritas, jointly to other institutions, is designing a theoretic project basis for the economic valuation of Ecosystem Services ESS in the Paraná Mata Atlântica.
Taking as a starting point the comprehension of the regions ecological e socio economical conditions robust evaluation methods on ESS (water and climate regulation, soil fertility, biodiversity, timber production) and their benefits (fibres, timber, nutrition, carbon sequestration, leisure) are being worked out for recommendation. This is a new approach as it combines ecosystem research with economic parameters. It seems to be highly promising to develop acceptable economic recommendations for conservation of biodiversity and life conditions of the population, which depends on ESS.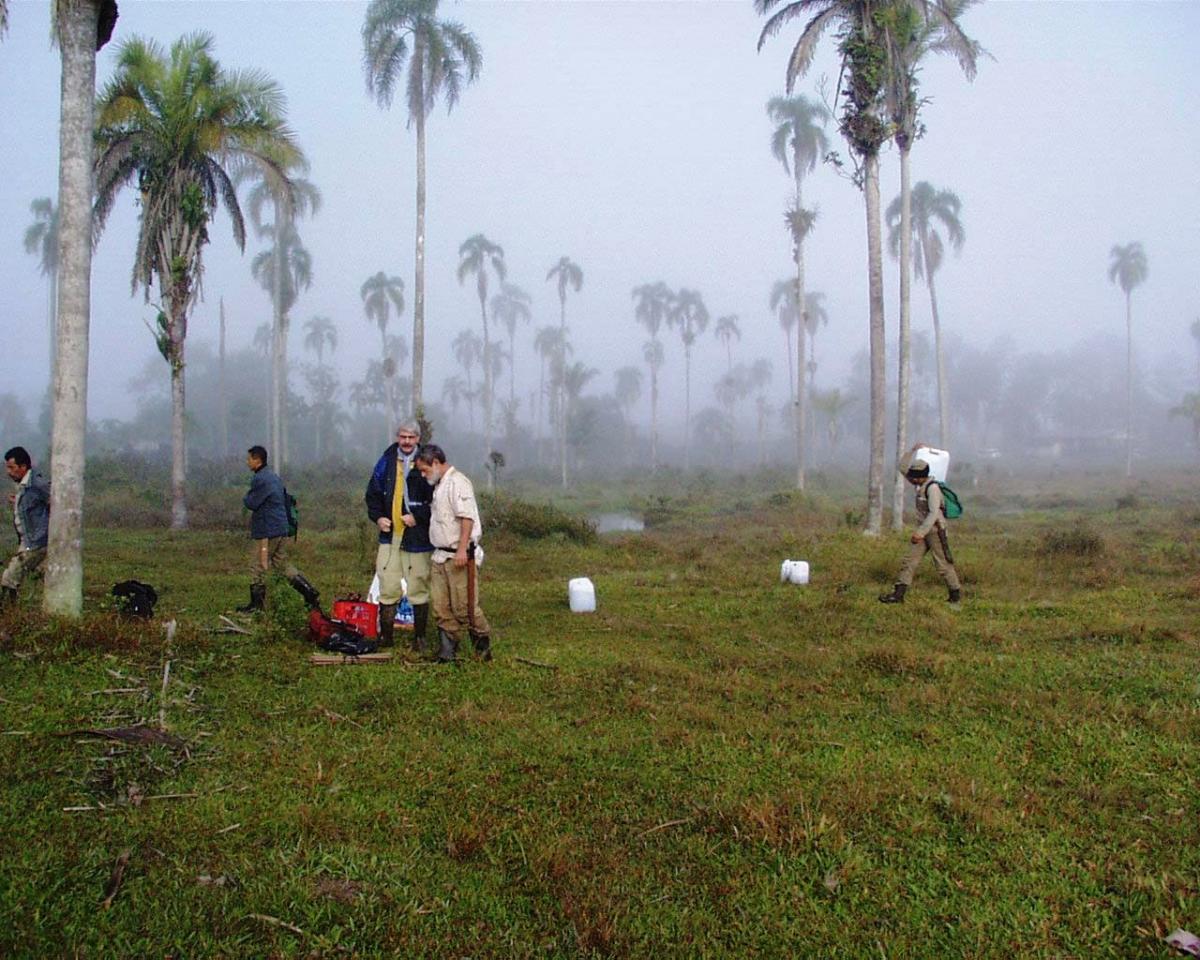 Photo (c) ECT GmbH